Countdown To Christmas
Hear those sleigh bells jingling, ring-ting-tingling too, and get excited as the countdown to Christmas begins! Your holiday photo sessions are done. Your client's Christmas Cards have been designed and sent to print. And now they're placing those last-minute print orders to get everything in before the deadline.
The pressure is on but stop. Take a deep breathe. And remember that Lenzart is here to share the weight of your work load. As a boutique print lab we go the extra mile to assist our clients with digital retouching services, design services, file corrections, mounting, finishing, texturing, and studio logo imprinting. Get peace of mind this holiday season.
Give Your Clients A Gift They'll Love All Year Long
If you have not already added canvas gallery wraps to your product offerings now is the time. These clean, contemporary pieces come printed on a gorgeous lustre canvas to turn your high-quality photographs into works of art. The best part? They come ready to hang!
Single Canvases
Explore your client's photographs and set aside your favorites as you narrow down hundreds of images into two or three. Consider:
A family photo.
A candid shot of siblings.
A child with their dog.
A sleeping newborn.
A bride and groom's first official kiss.
A posed photo of the bride and groom.
Mosaic Canvases
Select a single image and break it up across multiple canvases to create a compelling, one-of-a-kind gallery for your clients to display:
Story Teller – Get three 16″x24″ canvases to hang side-by-side. Perfect for a bedroom!
Captured Moments – Get one 26″x26″ canvas plus six 8″x8″ canvases. Ideal for a living or sitting room!
Four Square – Get four 16″x16″ canvases. Great for a narrower wall.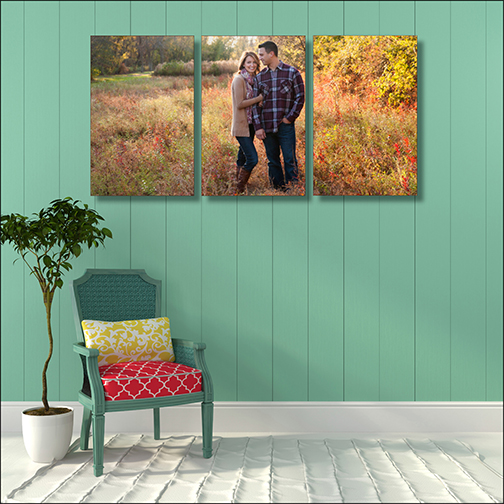 Story Teller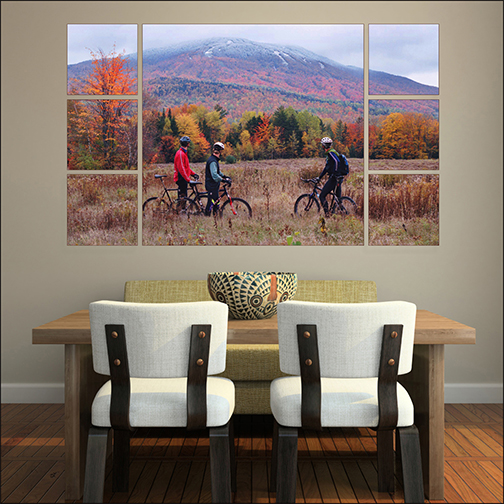 Captured Moments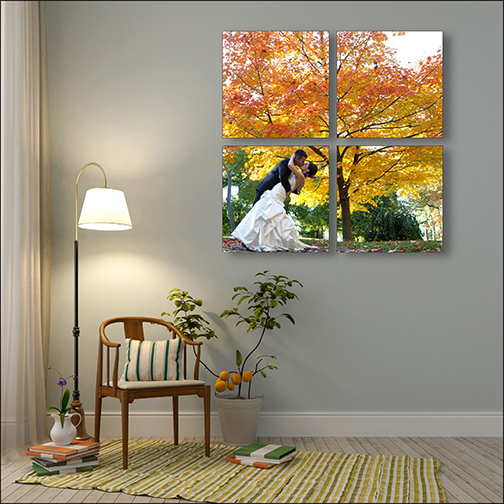 Four Square
Collection Canvases
We understand that picking just one image can be difficult. A great alternative is to steer clients towards a Canvas Gallery Wrap Collection. This allows you to pick multiple images to print across multiple canvases.
Pair a family photo with an image of each child.
Three side-by-side candid shot of siblings.
A far away shot of a child with their dog. A cute quote. A close-up of the child by themself.
A sleeping newborn. Mom and baby. Dad and baby. A family photo.
A bride and groom's first official kiss. A shot of the bouquet. A shot of her shoes.
A posed photo of the bride and groom. The entire wedding party. A candid of the couple's first dance.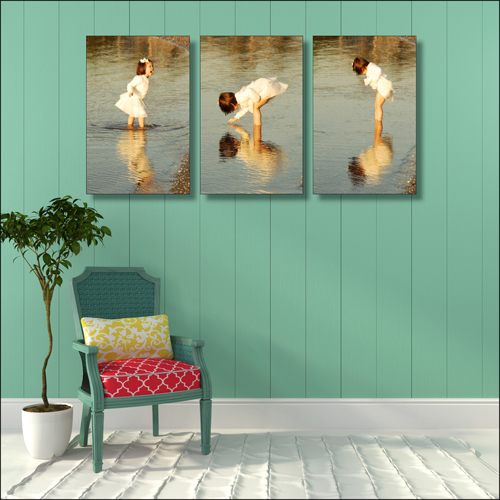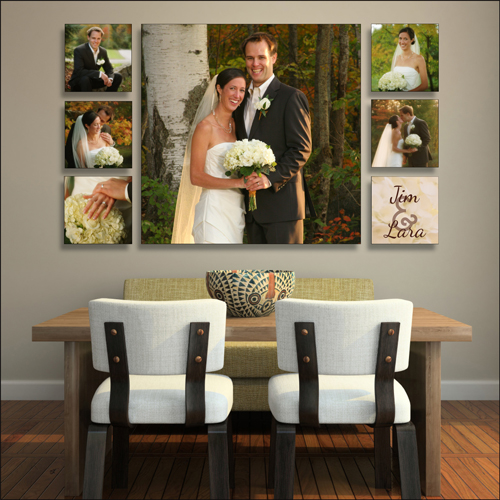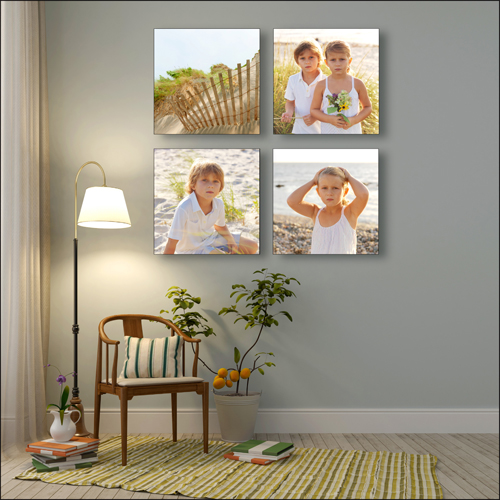 Lenzart Photographic Lab is here to streamline the print process and provide you with high quality products that showcase your photography during the holiday season. When you need a print lab that puts you first, choose Lenzart!
---