EZ Books
Save time and eliminate stress by getting your completely assembled, fun and affordable pre-adhesive books from Lenzart. Consider using them for proof presentation, guest books, senior signing books, brag books, pet albums, family reunion albums, corporate event albums, parent albums and baby clubs.
Try adding a cover image for a unique final album product.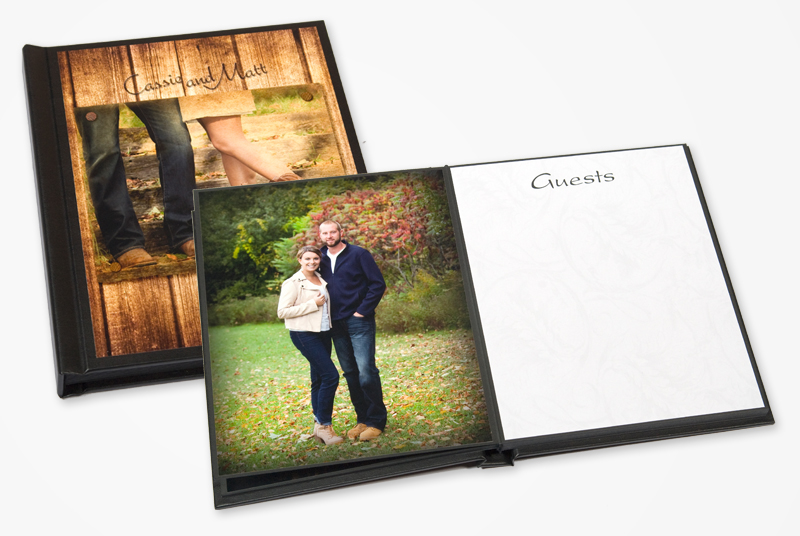 Black, hard cover books are available in 6 sizes, and each size book is available in either 5 pages/10 prints or 10 pages/20 prints.
The Signing Books are available in 8×10 and 5×7 sizes. Each contain 10 image prints and 10 non-photographic prints that are ideal for writing. We offer a variety of pre-designed pages to choose from. Cover color is black.
Prices include prints, book and assembly
Available in Lenzart ROES, Books and Albums catalog.
Any of these sizes and covers can have the added option of a cover image – making each one unique.
Pricing
To view  professional studio  pricing – please log in with  your user name and password.  If you do not have an account with Lenzart yet – please visit our Get Started with LenzartROES page to create an account and receive your log in information.
---