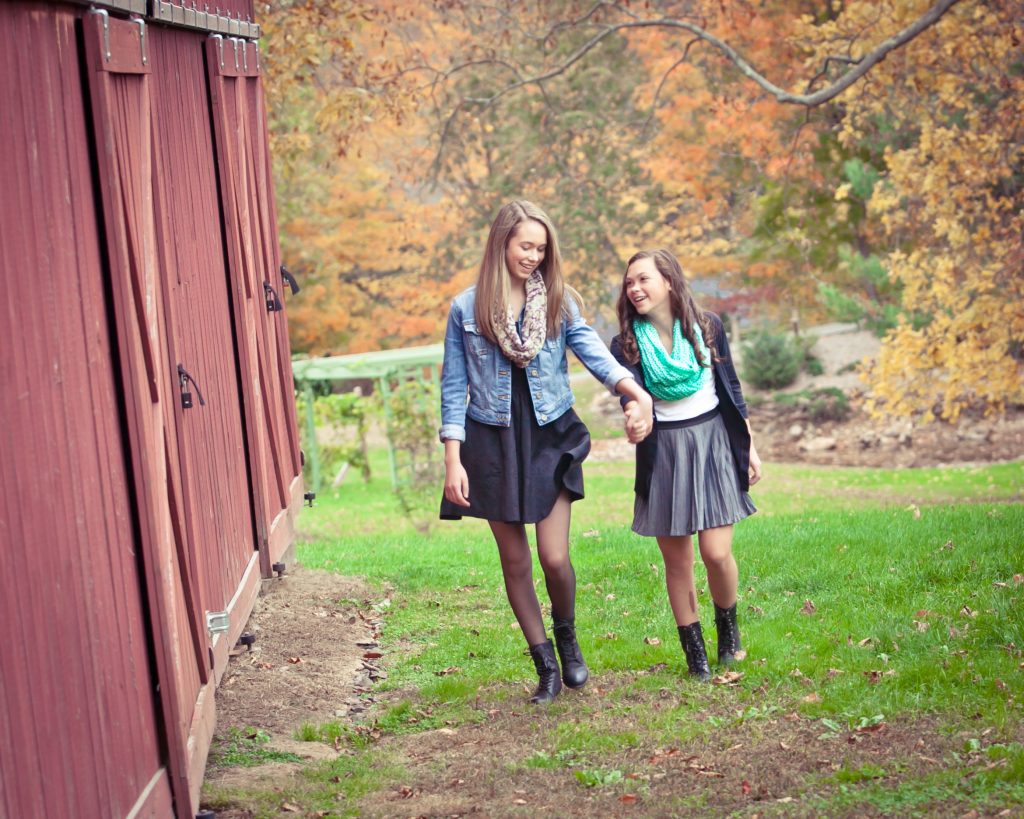 Fall is the perfect time for photographs. If you live in an area where the leaves provide amazing colors, it can seem tough to take a bad picture. However, that doesn't mean it's ok to be lazy and let the scenery do the work. This time of year is awesome for family portraits.  If leaf piles, pumpkin patches, and sunflowers have been making you shutter-happy, here are some tips to make the most out of those awesome fall portraits.
Sun and Weather
Fall weather can be unpredictable. You can look out your window and see amazing colors one day, but depending on the weather, it could be gone by tomorrow. All it takes is one frost or a strong wind to take your amazing autumn backdrop away. Picking your spot is important, but don't let a whole week pass between your scouting trip and the shoot. Things change fast in fall and you could be left with a bare skeletal arrangement of branches if you wait too long.
Another thing that comes with the changing weather is dropping temperatures. Make sure your clients are dressed for an outdoor shoot. It may be tough to convince them that a sweater is a good choice, so let them know how important body language is. When in doubt, neutral and basic choices are always good. They don't fight for attention with the awesome backdrop and allows the expressions of the people to shine through as well.
Once your shoot day arrives, keep tabs on the sun. Unlike the changing of leaves, the sun can be predictable. However, if you don't keep track of it, you could miss out on those precious golden hours. As the days get shorter, the sunset moves earlier in the day, its angles changes, and its light hits the earth differently. Check on the web what time the sun will set will give you a good idea of how long you can shoot for. If you want to take advantage of the changing light, go out one hour or so before sunset.
Details
Fall offers unlimited options. You'll want to capture as much as possible in your photos, but pay attention to the details. If you client wants their photos to be a part of a series, then take pictures of things that would otherwise not be obvious. Picking up leaves or shots of shoes in a pile of leaves are great places to start. A series should tell a story and give you a nice collection of portraits to hang together.
Some people love cliches and others hate it. Adding a cliche fall image into your set of artistic images is another good idea to break up serious images and give your client a laugh when they look through photos. However, it is ultimately a personal decision. Feel free to avoid the cliche fall photos ("look at us throwing leaves in the air!"), but think of the laugh they might give you when you're flipping through photos 20 years down the road.
Pay attention to color as well. From changing leaves to orange pumpkins, fall is all about color. Aside from the scenery, think about what your subject is wearing. Having your client wear blue will give a powerful contrast against the fiery fall foliage. You can also have one great color pop –  a red scarf, yellow balloon – to bring excitement and life back to a scene where the colors may not be as vibrant. When you have your images, you can make some minor edits by increasing saturation or vibrancy to give your photos a boost.
Backlight
Backlighting portrait subjects is a popular technique. Fall is the perfect time to try this out. Not only will you get the typical, dreamy flare effect, but it also gives the leaves an amazing illuminated appearance. When taking backlight photos, try keeping the sun out of the frame. You can block it with your subjects or just keep if out of the frame. Also, practice with your lenses to find out how they react to backlit subjects. Lenses can flare in very different ways, and sometimes a small movement can mean the difference between an image that's dreamy and beautiful and one that's totally washed out.
Family Portraits
Take advantage of this beautiful season and schedule your family portraits. It is never too early to start planning for the holidays. Family sessions not only provide great shots for your clients, but they are also great for Christmas cards. Build your sales by offering your clients truly personalized cards. Whether they choose a traditional photo card or one of our beautiful press cards, your autumnal images will make their holiday cards stand out from the crowd.