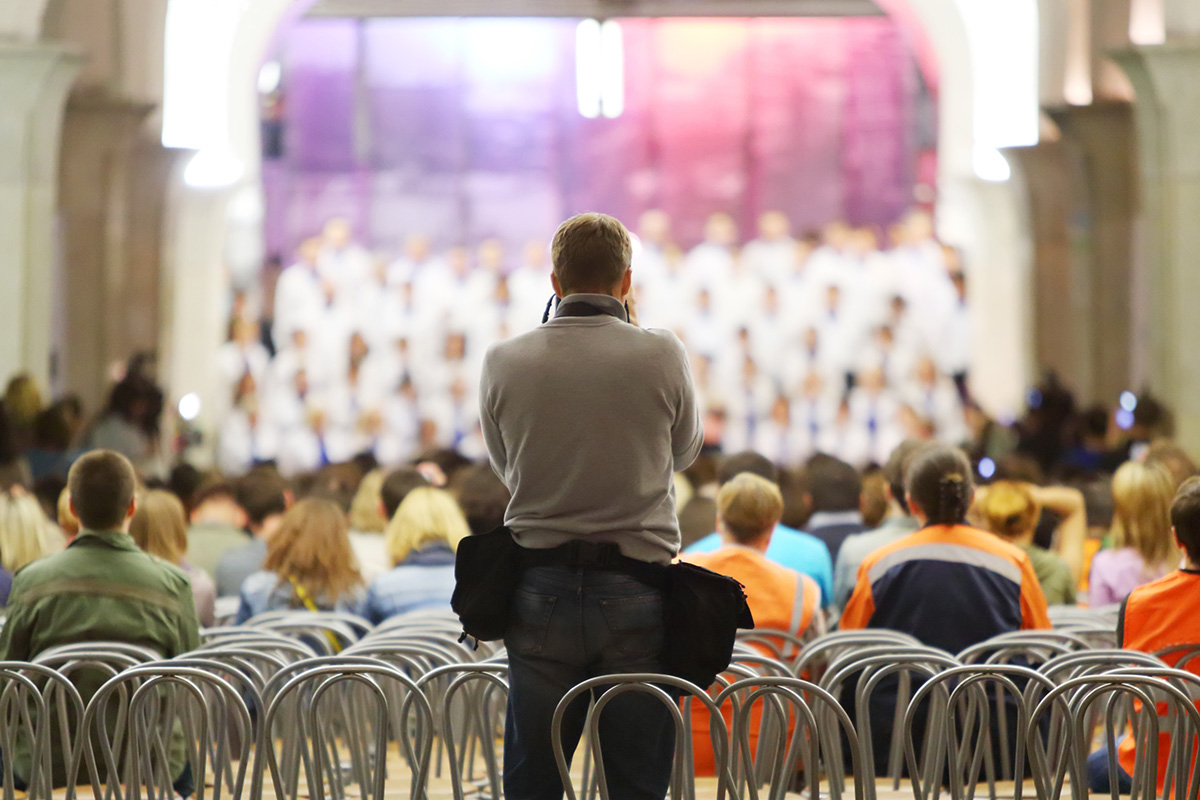 A Firm Foothold in the Photography Industry
As a photographer, your profession is your passion. It is a combination of hard work, determination, commitment, and enthusiasm that spurs you to be proactive about improving your business. You already provide a high-quality product and excellent customer service to create a positive consumer experience. Now, grow your business by exploring new ways to put your brand in front of consumers.
Start with Professionalism
To grow your photography business, your goal should be to improve visibility, increase brand awareness, and develop a loyal consumer base to drum up repeat business. That starts by being professional. Professionalism embraces several characteristics such as appearance, demeanor, reliability, competence, and communication to develop long-term success. In terms of your business, this means:
Making yourself easily accessible, whether by phone or email, and by being prompt when corresponding with clients.
Deciding on your studio hours and sticking with them.
Staying in touch with clients to encourage repeat business. (For example, start an email marketing campaign to keep clients up-to-date on promotions, new products, and booking availability.)
Building a sleek, creative, professional website to showcase your photography style and work. Think of your website as a "digital storefront." If visiting your website is the first time a consumer sees your name and work, how do you want them to react? Your website should display samples of past work, connect to your social media platforms, and provide an easy way to get in touch.
Add to Your Network
Remember, people want to do business with people. Embrace the emotional side of the business world and take the time to build relationships. Expand your network to include not just consumers but other, experienced photographers or members of the photography industry, including your local print lab. (Like Lenzart!) Many companies offer tips and advice on ways to boost sales, improve your marketing efforts, and hone your craft, but sometimes you can also receive constructive criticism, referrals, and more. Network at local seminars, photography networking events, photo shoots, photo exhibitions, trade shows, art festivals, and more. Depending on your niche, bridal shows or other, similarly themed events are also great ways to attract new customers and add to your network.
Partner with a Charity
Charity plays a leading role in the photography business, and partnering with a charity in your community is one of the best ways to get your studio name and brand in front of a broad pool of prospective customers. Donate your time and skill by offering to photograph their event for free. Sure, you won't make any money that night but working for free is as much strategic as it is altruistic. At charity events, you'll be able to network with other vendors, have your content published in the newspaper or online at the charities website and/or social platforms, and have something to blog about on your website!
Team Up with Local Businesses
Success requires courage. Don't rely on word-of-mouth to spread the news that your photography business is open and operating. Be proactive and connect with local businesses. The key is to make it mutually beneficial. Target businesses that align with your brand or that you'd feel comfortable referring and who you think would refer you, and build a positive, lasting relationship. For example, if a neighboring business is a restaurant, offer to take photos of their food for use online or in their menus in exchange for a few appetizer platters to serve at your studio's next open house. The restaurant can display your photos with a small credit or watermark, and you can leave out business cards or take-out menus for your guests to take home.
Attend Fairs, Exhibitions, and Festivals
Even if you don't participate as a vendor, attending photography fairs and exhibitions, art festivals, art gallery openings, bridal shows, and more is a great way to connect with other professionals in your field, network to potential customers, and find inspiration and ideas for self-improvement.
Sponsor a Community Program, Company, or Youth Team
Have you found yourself with a little extra money you'd like to spend marketing your photography studio? Increase brand awareness and give back to your community through sponsorships. Businesses and corporations are always looking for sponsors for annual events such as fundraisers and golf tournaments, and local community programs often seek sponsorships to pay for team apparel and support youth athletics.
---
At Lenzart Photographic Lab, we strive to provide you with high-quality print products that showcase your photography in the best light. When you need a print lab that puts you first, choose Lenzart!