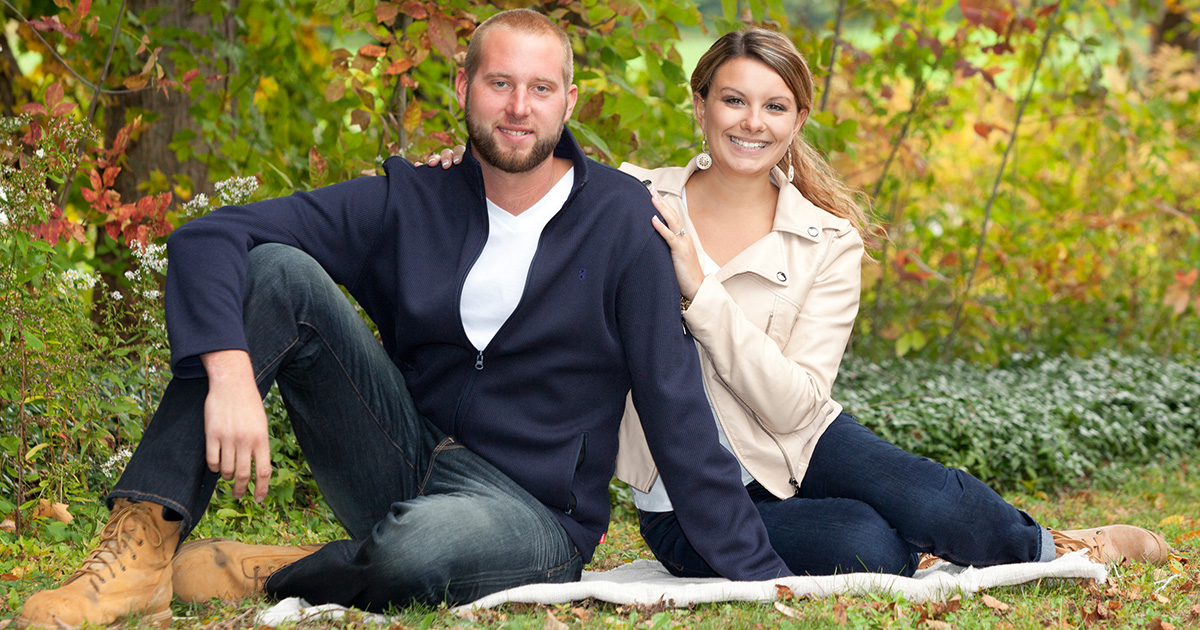 Change your outlook on selling.
There's still a month to go before we official enter the fall season but why wait to implement small changes that could potentially boost your autumnal sales? Sure, 80º weather doesn't inspire us with visions of pumpkin spice lattes or fall foliage, but it can inspire you to pick up your camera and get outside. From senior photoshoots to family portraits to landscapes, there's never a wrong time to start selling. The problem is, many (if not most) photographers prefer taking photographs to selling them. Unfortunately, sales are a mandatory part of running a fruitful company. That doesn't mean your prices need to be astronomical, just competitive with other local photographers who are also trying to make the sale.
Put yourself a step ahead.
Before you begin scheduling your autumn photoshoots, take the time to review your current marketing plan and try these simple, quick ways to improve your sales.
Expand your reach and reward customer loyalty simultaneously.
Your photography business is just like any other business: it depends on a strong brand identity. A brand isn't just your name or logo. It's consumer awareness and their perception of your company. A strong brand not only makes you recognizable, it connects you with the products and services you offer, adding value and creating customer loyalty.
When customers love your product, they'll alleviate some of the stress by marketing your company for you. After every session, post two or three of your favorite photos across social media and include your logo somewhere in the image, such as a bottom righthand corner. Every time your clients' share these photos your marketing reach will grow.
And for those clients who keep coming back for more, reward them by starting a referral program that will also build your client base. This program can be as simple as offering a discount or a free gallery wrap canvas print when you refer a friend and they book a session with your business!
Modify your standard photography sessions.
Rather than stick to classic in-studio sessions with muslin backdrops or fall props, pack your camera bag and explore your city.  Last year we offered "Autumn Photoshoot Tips" to improve your photography such as scouting a location with attention to weather and lighting, and creating contrast between your subject and your scenery. This year we want to reinforce the magic of autumn photoshoots where the colors are amazing and the possibilities are endless. Travel outside your comfort zone and take photos of your clients picking apples or pumpkins, hiking local trails or exploring nearby parks, navigating corn mazes, or dressing up for Halloween. Pick a theme and shoot a variety of pictures that clients can later turn into gallery wrap collections.
Another way to modify a standard session is to pick a prime spot and offer a "mini session" where clients can take pictures for 15 – 30 minutes at a reduced price. Schedule your photoshoots twenty minutes apart and book multiple families back-to-back.
Change the way you present your finished product.
Just because you take 100 gorgeous shots during a session, doesn't mean your client needs or wants all 100 images. Sometimes, it's better to narrow down your results to the top 25 – 50 that showcase the best moments. Overwhelming your client with images can lead to a smaller sale or a delayed sale. Clients may need additional time to browse their gallery and as time passes, they lose that initial excitement over seeing their pictures. Take the time to sit down with clients to present their photos rather than emailing proofs. This gives you the opportunity to share in their excitement as well as offer suggestions for prints, sizes, and locations for hanging their new artwork.
As always, Lenzart is here to provide you with high quality print products that showcase your photography. When you need a print lab that puts you first, choose Lenzart!