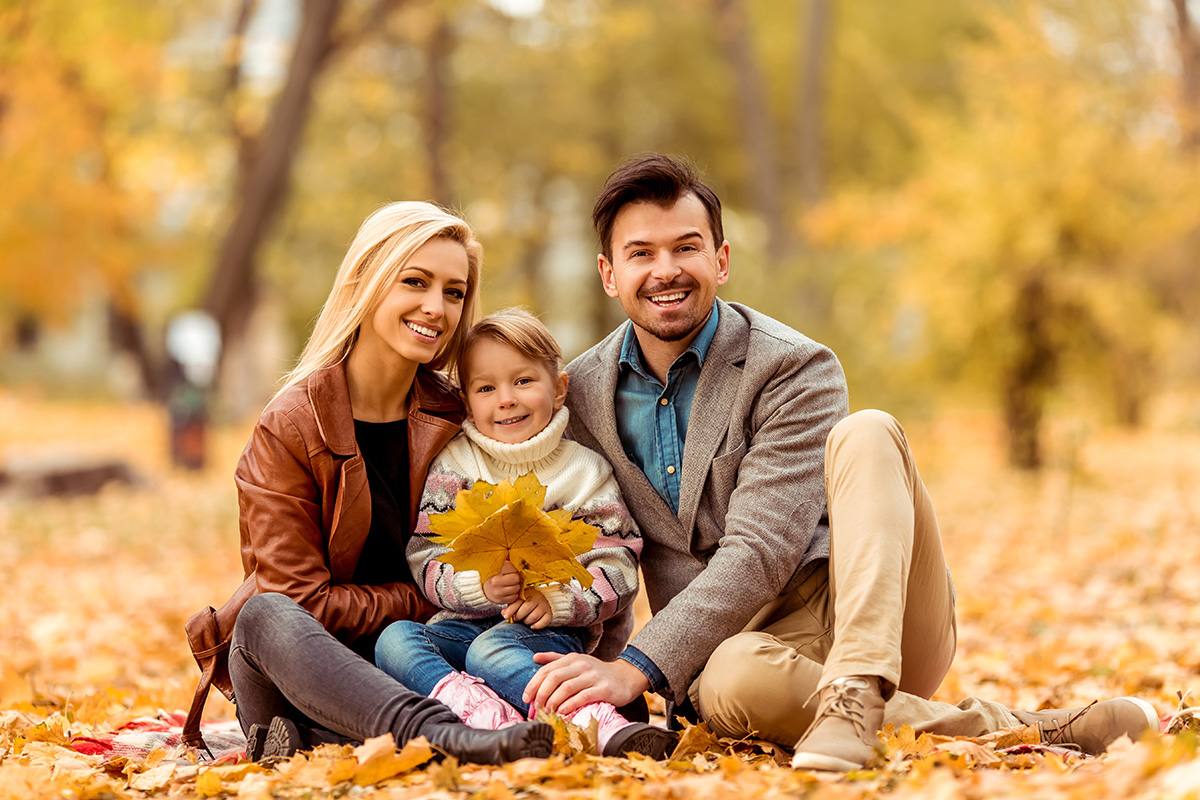 Pumpkin Spice and Everything Nice
There are dozens of reasons to love Fall from cozy sweaters to bonfires to hayrides. One of the things we love most about Fall is the scenery! The gorgeous colors of the autumnal season make almost any location picture perfect. As green gives way to gold, red, and orange, make one final push to fill up your calendar.
In "Fall Into Autumn With Improved Sales" we encouraged you to change your outlook on selling in order to improve your marketing and increase sales. One suggestion we made was to modify your standard photography sessions and offer "mini sessions" for your client's family or pet portraits. But what is a mini session? Why would a mini session be more appealing? How does this marketing tactic benefit you as a photographer?
What is a mini session?
In this case, it is exactly what it sounds like: a smaller variation of your standard photography session or package. A mini session typically runs 15 to 30 minutes in length.
But wait…is that really enough time? Yes!
Think of it as a sampling of your work. The whole point is to offer a shorter session at a lower price to give customers a taste of your talent and a hint of what a full session would entail. A mini session is NOT just a regular session at a reduced price.
Remember: as a photographer you want to build a strong brand identity to improve recognition and develop a loyal consumer base. Offering a regular photoshoot at a significantly lower price undermines your brand. Save time by preparing well in advance. Scout your location to find the best spot and know your poses before your clients arrive. Fifteen minutes is plenty of time to pose and snap!
Why is a mini session more appealing?
Think about your competitors. How many photographers are in your city alone? The high competition in the photography industry forces you to have competitive pricing but for a consumer who is unfamiliar with your work, they may be hesitant to pay for a full session. Some clients may respond more favorably to a shorter, less expensive alternative. Especially if they only need one family photo for their holiday cards or an updated headshot. Wow them during their mini session, then sell them on a larger, longer photo package for a later date.
How can a mini session benefit your photo studio?
Muslin backgrounds are great for school photos and corporate headshots but for a family portrait, clients want beautiful, eye-catching backdrops to enhance their images. Offer a mini session at a Fall destination such as a local apple orchard, pumpkin farm, or corn maze to diversify your portfolio and make your pictures pop!
Mini sessions should be used to enhance your marketing. Treat it as a limited time or special offer, not a year-round option, to bulk up your calendar and fill in the gaps between bigger events. Because mini sessions are so short, you can even book them back-to-back and photograph multiple families on the same day. Just remember to buffer your appointments. No matter how many times you tell clients to show up on time, there will be that one family that hits traffic or arrives a few minutes late. Similarly, you may have a session with small children that will run a little longer than anticipated. Pad your sessions and relieve some of the pressure from your day.
More from Lenzart
Searching for more tips to make your Fall mini sessions a success? Check out these "Autumn Photoshoot Tips" to help when scouting your next location!
At Lenzart Photographic Lab, we strive to provide you with high-quality print products that showcase your photography in the best light. After your clients have picked their favorite photos and are ready to print, choose a print lab that puts you first, and choose Lenzart!