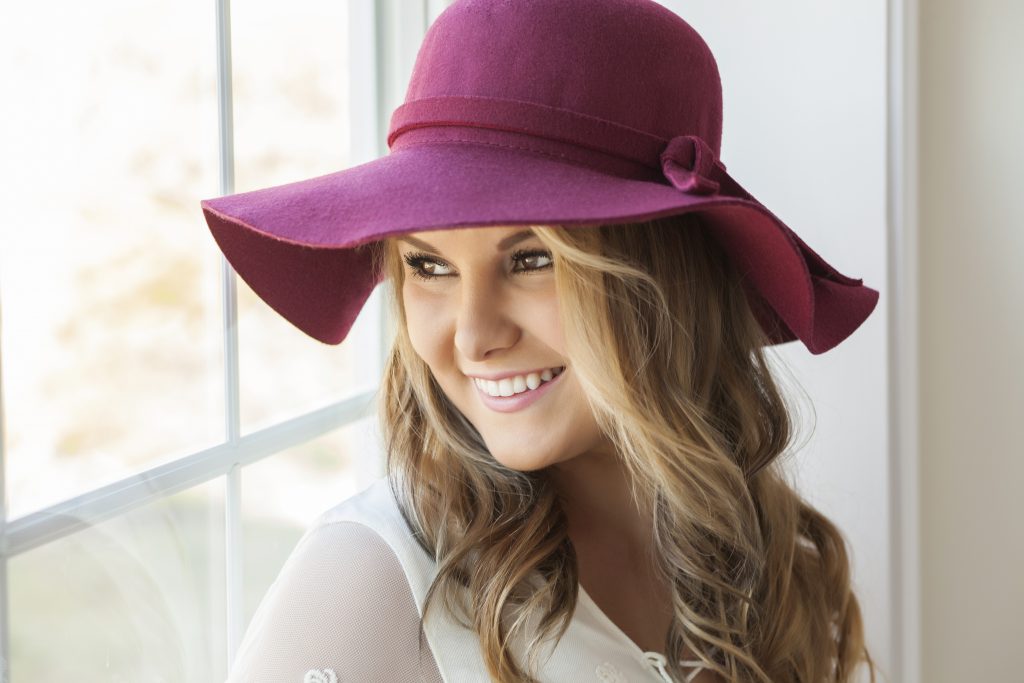 It wasn't long ago that you could gather some awesome images, pair them with a great special, give out your number and your phone would start ringing. Your senior portrait season would be full in no time with clients booking months in advance. However, things have changed and that doesn't work anymore. No longer is it enough to depend on word of mouth or to display one type of studio sample line. In today's day and age, it is imperative for photographers to change their tactics and put together a marketing plan aimed at their target audience. With such fierce competition, your strategy needs to be sharp, well planned and revised often.  One of the biggest markets out there is senior portraits. When your target audience is young there then becomes the questions of who are you marketing to, how do you reach your audience, and how do you differentiate yourself?
Who Are You Marketing To?
This is an important question to ask no matter your specialty. With senior portraits, it is important to know if you are marketing to the parent or the senior. No matter what you pick, you can't ignore the other as they are in a symbiotic relationship. The senior is the one having the photo taken, so they need to be happy with how they look. The parent is the one ordering the prints, but they also need to be happy with how their child is portrayed. However, each audience can be reached in different ways. If you were to send out mailers, they may catch the attention of the parents, but teenagers will not give them a second look. For parents, they want to see images of what you do and the offers and specials you have. Teenagers are marketed to non-stop from the moment they wake up to when they go to bed. They can spot a gimmick or something cheesy at first glance. They are also not usually interested in deals. Teenagers want a photographer who can make them feel important and special. It's their time to shine, so show them how you can make them feel like a star.
How Do You Reach Your Audience?
Once you have selected your audience, it is important to know how you can reach them. For parents, mailers could work. You could even go out of your way and photograph a sporting event, drama production, award ceremony or other school function (With the school's permission, of course). Then you can bring your business cards and do some in-person marketing. For teenagers, social media is important to create personal interactions and relationships with clients and potential clients. On social media, you can show what a great time you are having in the studio and how senior portraits are SO much more than just having your photograph taken. Tagging both the parent (if they have an account) and the teenager in posts will give them an easy way to share their images and gives you an opportunity to expand your market. Making your sessions fun and personal is an effective way to gain good reviews from the student and enhance your business.
How Do You Differentiate Yourself?
By giving attention to your marketing and looking at what makes your business different will make it easier for you to drive your target audience towards you. If you continually do things the way everyone else does them, eventually you will burn out and blend into the market base. Capitalize on what makes you unique and what you do best. It is also important to not only differentiate yourself with your photographs, but also with what you offer to your clients. Create options for your clients that are fun, professional, and creative. Having products (All easily available at Lenzart!) available will give them solutions and send them home happy! Bundling lets your clients decide on you as a reliable source for not only taking the photographs but also giving them high-quality products. Your job is to help them buy. Here are some ideas for what you can offer to seniors and their parents.
• Save the Date cards/magnets
• Graduation cards, invitations and thank you cards
• Calendars
• Books
• Signature Books
• Mini Notes
• Buttons
• Key chains
• Metallic – composites, magnets, dry erase boards
• Proof Books – leather bound magazine style, Hard cover books, 5×7 flip books
• Composites and collages
• Gallery Wraps – Individual or Collections
• Banners (lockers)
• Standout Mounts