Tickets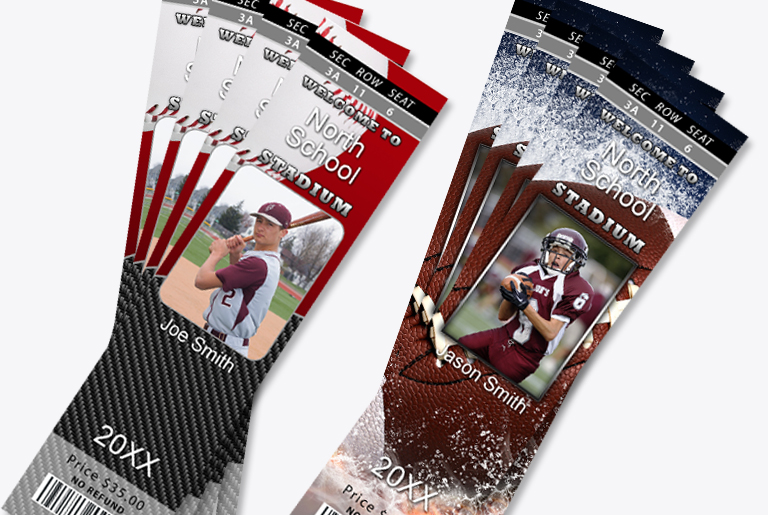 Event Tickets
Feature your client in a fun and unique way with our sports and events tickets. Place an image in the image space, then add whatever text is desired in the multiple text nodes we have already provided.
Single-sided printed on E surface photographic paper
2″ x 8″ in size and available in groups of 4
We have provided an assortment of designs, simply drop your file in the image node
4 text nodes allow you to add whatever information your client desires
Available in Lenzart ROES – Sports and Events catalog
Pricing
To view  professional studio  pricing – please log in with  your user name and password.  If you do not have an account with Lenzart yet – please visit our Get Started with LenzartROES page to create an account and receive your log in information.
---