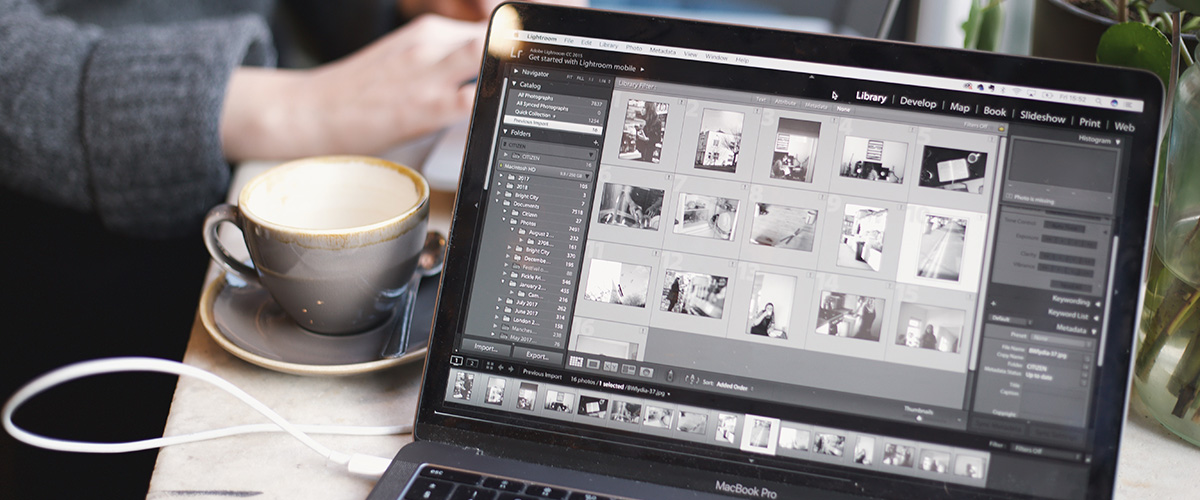 A Chance To Say Thank You
Thanksgiving is just around the corner and in case we do not say it enough, we want to take a moment to thank our clients for your continuous dedication, support, and patronage with Lenzart Photographic Lab. You love what you do and so do we! Our top priority has always been to deliver excellent products that bring your photography to life and we look forward to growing with you in future years.
---
Food and Music and Parties, Oh My!
The holidays are the most wonderful time of the year but they also happen to be the busiest. The season of giving thanks is immediately followed by an entire month revolving around the season of giving gifts and spreading holiday cheer. It's a time to spend with family, friends, and the people you love most. It's a time to live in the moment, to give yourself a break after a year spent working hard to help your photography business grow and succeed.
But this time of year creates a high demand for photo products like photographic prints, gallery wrap canvas, museum prints, and photo calendars, as well as a demand for family portraits so your clients can personalize their annual holiday cards. Last month we discussed all the ways you can "Boost Your Holiday Card Sales" and this month we want to remind you that we are here to make your life easier when it comes to your post production work.
Get Peace of Mind This Holiday Season
At Lenzart we are more than just a standard print lab. We go the extra mile to assist our clients with digital retouching services, design services, file corrections, mounting, finishing, texturing, and studio logo imprinting.
Digital Retouching Services
Even the best photographers still need to touch up their images, whether it's as quick and easy as a simple crop or as time consuming as whitening teeth or enhancing a subject's eyes. Color correction. White balance. Saturation. Sharpening. Levels. Toning. There are endless ways to alter your images to create your desired finished product and from basic facial retouch to deluxe facial retouch, Lenzart is here to spend the time and effort to perform these enhancements for you. Save Time With Retouching and contact us today to learn more or get a quote.
Design Services
Unfamiliar with Photoshop? No problem! You don't need a ton of editing experience to create one-of-a-kind designs. The design tools and free templates within Lenzart ROES allow you to add text, change colors, and add backgrounds to personalize your products to fit your client. There are several do's and don'ts for design so visit our Design Tips page for more tips and tricks!
Mounting, Finishing, and Texturing
The best part about being a boutique lab is our ability to offer you a wide variety of print finishing services. Bevel board. Gator foam. Traditional canvas. Texture sprays. Lacquer. Brush strokes. In this modern age we can help take your photography to the next level and turn your already stunning photographs into works of art. Discover more about these options to create a fun, polished, and professional final product.
Studio Logo Imprinting
The photographic prints you provide to your clients are one of your greatest marketing tools. Add your personal studio logo or name to your client's prints so that anyone who looks upon these images in the future can see exactly who took such beautiful photos! The best part? It's FREE. With endless color choices and a wide range of fonts, there are endless combinations to create your desired effect. Learn more.
---
Short & Sweet Holiday Deadlines 2018
Need an order in time for Christmas gift-giving?
Orders needing Lenzart retouching and/or canvas need to be in our hands by Monday December 17th
Orders with NO retouching need to be in our hands by Tuesday December 18th
Orders for Books and Albums need to be in our hands by Wednesday December 5th