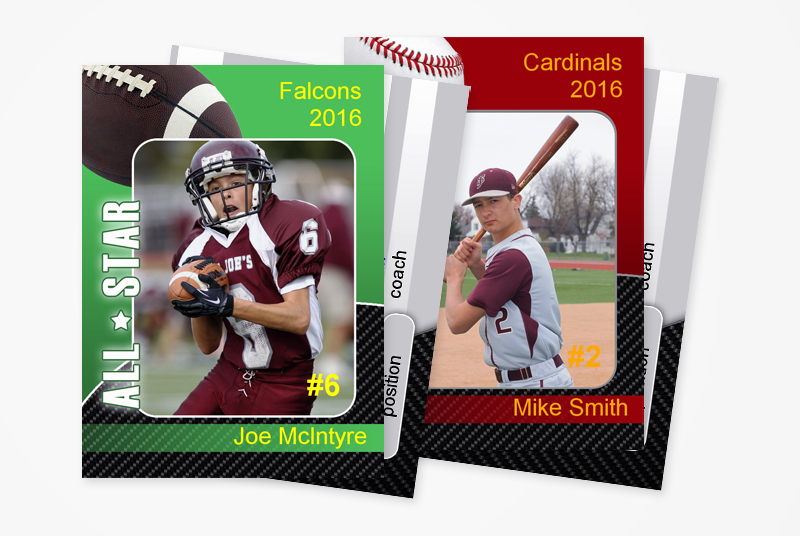 Spring is coming! Now is the time for sports teams to book their spring picture days! By printing with Lenzart, you can entice your customers by offering a variety of products to help capture their MVP moment! Not only that but printed products are great ways to market your photography business! Parents love having the opportunity to display their children's talents with these great specialty items. Lenzart offers all-star services, along with a commitment to excellence with top-quality products and a dedicated staff. Make your picture day a success and print with us!
Save yourself hours of work by using Lenzart Event Services! With Lenzart ROES, creating packages ahead of time is easy. When it's time to order, place your files in your packages and the size will populate automatically. You can also customize templates by adding text, strokes, drop shadows and more! Print sizes include wallets to 11X14, with larger sizes available in 10X20, 16X20 and more. Lenzart offers cutting, foldering and packaging of your events. We will also die cut your wallets if requested. Wouldn't it make your studio life a whole lot easier to receive your events ready to deliver? Plus, we will look at your files and make color and density adjustments to ensure the most consistent result possible for the entire order.
From our 48 hour turnaround to our customizable packages, to our outstanding customer service and support, your event season with Lenzart will be the easiest you've ever had.